As and when you eventually build the audience of your website, you begin to realize that there is a huge world of opportunities to explore apart from AdSense for monetization.
Nevertheless, you move forth, you'll need to choose an ad server. Previously, majority of the smaller and lesser-known publishers never required one as in most cases incorporating AdSense would be enough.
Best Ad Server Software for Your Business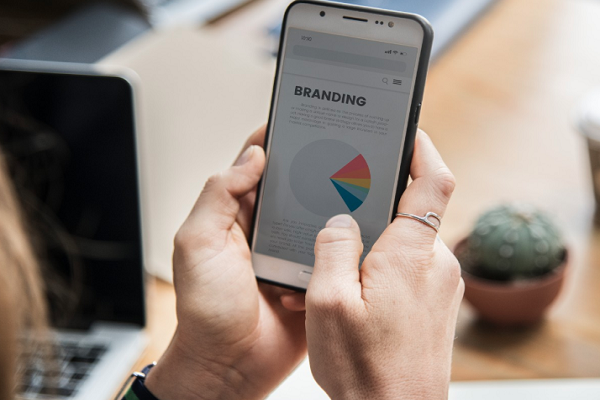 However, now if you want to take your present ad revenue strategy to a better level, you have to certainly implement an ad server and exercise full control on your ad inventory. Here are the names of most famous ad server software that you should choose from.
DFP (Double Click for Publishers)
The one that takes the first position is also popular in the market. DFP offers plethora of impressive and incredible features and it is also a preferred option for the best publishers.
Post rebranding of advertising products by Google, DFP was shifted under the umbrella of Google Ad Manager along with Ad Exchange. It offers features like simple management and reporting tools and Ad Exchange dynamic allocation.
OpenX
This is an extremely functional platform that offers its users auction facility of advertising space on famous sites of publishers, that too real-time. OpenX delivers products and services to both publishers and advertisers.
Reports reveal that 97% of AdAge's leading advertisers use this platform. OpenX advertising platform assists publishers in taking control over direct and programmatic campaigns.
Google AdSense
We all know that AdSense is a program that is run by the search engine giant, Google. It gives permission to the publishers in the Google Network of content websites to serve automatic image, text, video and interactive media advertisements which are targeted to audience and website content.
Users believe that Google AdSense is the best ad network which works for your website.
Google Ad Manager
DoubleClick for Publishers is a total ad revenue engine that lets the publishers capture the entire value of every impression through channels and demand sources.
With DoubleClick Ad Exchange, there is effortless integration and it provides immediate connection to all high quality advertisers. On the other hand, the sales management platform assigns operations for minimized costs and maximized sales.
AdButler
AdButler is an all-encompassing AdTech platform that has a wide array of solutions for small businesses and enterprise.
Few of the AdButlers solutions include Display AdServer that handles your digital display advertising with publisher management, campaign management and analytics. It offers fully personalized templates and total analytics support.
Smart Ad Server
The team from the Smart Ad Server has gained more than 18 years of experience in building technologies for advertisement.
With their ad server, publishers can easily run direct or programmatic campaigns through online formats. The publishers can optimize capitalization with an auction process that helps in maximizing revenue from every ad impression. Theirs is the most feature-rich option in the market.
Verizon Media
With the ad server of Verizon Media, publishers can easily get access to the latest management and ad serving functionalities for the entire landscape of online advertising.
You can easily handle campaigns through various types of traffic like video, display and mobile with the technology of Verizon. There are several benefits of Verizon Media ad server like proper forecasting tools.
Zedo
Zedo was established way back in 1999 and it was among the first companies that implemented the advertising module in more than one language.
Currently, this is the one that features direct sales tools to the industry. They are probably the oldest and the only independent firm that is still in use. Zedo has a long list of benefits for publishers like serving, ad tracking, reporting & planning and API integrations.
AdZerk
The members of the ad industry get a unique and personalized solution through AdZerk unlike any other firm. With this AdZerk API, users are allowed to build personalized ad serving platforms that are tailored to meet their specific requirements.
The companies are allowed to build a server pretty fast with a costing that is much less than other platforms.
BroadStreet
This specific ad server is best suited for the small and medium sized business firms, magazine styled websites, local news and others that focus entirely on creating direct sales.
BroadStreet tends to be the ideal choice for the niche publishers. Clients can offer maximum value to advertisers by enhancing overall performance and efficiency. User-friendly approach is a USP of BroadStreet.
Media.net
Media.net is the second largest in the world with regards to contextual advertising platform. They offer cutting edge advertising technology for all those publishers who are trying to capitalize the audience.
They are attracting them by offering a free platform for content creators, bloggers and also for publishers on a smaller scale.
AerServ
AerServ is one of the leading and popular audience and inventory monetization technology for all mobile publishers.
This platform has helped hundreds of mobile publishers in boosting revenue through the ad mediation platform of AerServ. It increases the revenue by delivering ads based on brands from the aerMarket ad exchange.
AdGear for Publishers
AdGear is a popular ad tech solution company that offers publishers with a plethora of services like RTB, ad serving, DSP analytics and more.
Samsung had acquired this company in 2016 with the support of Samsung's Smart TV services. Their ad gear team is updated and responsive with the latest trends of the industry.
Epom Ad Server
This is a cross platform and cross-channel ad serving solution that has been designed to cater to the needs of the advertisers, publishers and ad networks.
It allows mobile app, display, mobile web and all sorts of video ad campaigns. It features advanced targeting, real-time analytics and other ad formats.
Rhythm One
Rhythm One is an entirely data-driven advertising marketing company that connects brand assets with high value customers. They are a rather big organisation with several sister companies and products. The way they cooperate with the client is something that is most impressive about them.