Product Lifecycle Management (PLM) is an information management system that processes and combines data, business systems and people in an extended company.
Top 15 Best PLM Software In 2020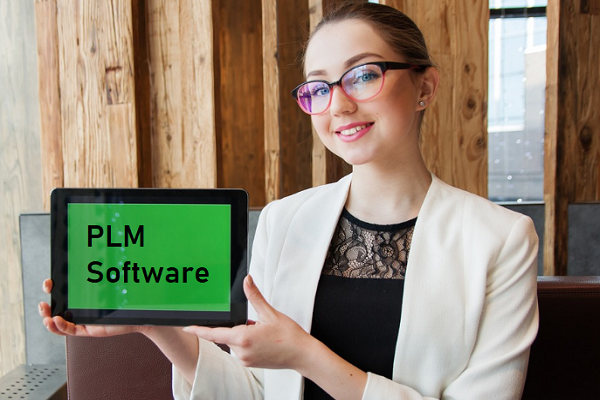 PLM software lets you manage information through the entire product lifecycle in a cost-effective and efficient manner. From designing, to ideation, to service, disposal and manufacturing, you can do several tasks with the help of this software.
Product Lifecycle Management (PLM) software lets organizations work in a single team to produce, design and retire products while capturing best lessons and practices that are learned through the way. It empowers your business to make information-driven and unified decisions at each stage of the product lifecycle.
Here are the few PLM software providers you may choose from.
Oracle Agile PLM
The requirements of companies and the total number of products used by them are gradually growing complex than ever.
The Lifecycle Management product of Oracle Agile lets you innovate in a profitable manner with the most comprehensive solution to effectively centralize product data. It can also streamline processes and launch the best quality products at a faster rate.
Fastreact
They have 3 highly visual solutions that have been designed for footwear, apparel and textile businesses to improve coordination, visibility, control, delivering products to market more efficiently.
It is browser-based and is perfect for brands, retailers and sourcing business. It is a dynamic software and provides efficient planning of critical path, capacity and materials for apparel manufacturers. Fastreact offers management tool for textile producers.
FusePLM
FusePLM helps the engineering companies to release products to promote faster by streamlining different parts like documents, bill-of-materials and alter the management process.
This software has an intuitive interface that it is extremely easy to configure. The Kanban workflows are user-friendly and provide AI-enabled chatbot or PLMBot which are designed to diminish the learning curve and cut off costs.
Autodesk Vault
This is a vault data management software assists engineers and designers to organize data designing, tackle documentation and keep a tab on revisions along with developmental processes.
This software offers features like direct CAD integration, shared views, concurrent design, data reuse, easy administration, Microsoft Office integration and easy configuration. It also offers scalability, fast data searching, strong data security and visual data management.
Autodesk Fusion
Autodesk Fusion assists its users to accelerate product development process through different locations and departments by automating workflows.
The software also automates other key tasks and helps the clients deliver timely details. As this software is there on the cloud, everyone has easy access to data that they need anywhere and anytime. Autodesk Fusion can automate and define processes to maintain the proper workflow.
PTC Windchill
PTC WIndchill is a comprehensive product lifecycle management software that assists various sized companies in the perfect management of their product development. It is a compact package that offers manufacturers with all sorts of important tools for the distribution, transfer and visualization of product data.
This software helps business leaders and managers in managing the total lifecycle of a product and the related services from remote locations.
PDXpert PLM
PDXpert engineering design management program is flexible, simple to use and also boosts the security and accessibility of your design.
Full-feature part and supplier management, it offers features like formula management, file revision, document revision, engineering change management, free-form text search and approval of workflow. This is an affordable option that has the best license plans and huge discounts.
Siemens PLM
Teamcenter PLM users deliver the most complex products to market while increasing productivity and combining global operations. Siemens PLM features simulation management, content and document management, PLM process execution and BOM management.
This PLM offers cross-domain product design and simulation management via interactions with ECAD, MCAD, simulation tools, software development and other processes.
Bamboo Rose
Bamboo Rose is the sole B2B marketplace that is driven by trade engines so that the community and the users can discover, develop and deliver ideas collaboratively all over the world. This software platform helps the user to work like a consumer's shop.
The users can easily locate and share inspiration, develop the best ideas with their suppliers and buyers and socially handle the sourcing and buying community.
Dassault ENOVIA
ENOVIA is powered by 3DExperience platform and lets users plan a definition of success. They allow stakeholders across the company to contribute to sustainable innovation with an extensive portfolio of business and technical applications.
ENOVIA offers features like change and configuration management, materials management, design management, IP protection and classification and product planning.
Aras PLM
Aras integrates open source technology of enterprises with advanced model-based service oriented architecture to deliver flexible, scalable and secure PLM solution. The Aras PLM offers capabilities like parts, documents, material bills, configuration management, component engineering, project management, quality and technical publications.
Delogue PLM
This is a user-friendly cloud-based PLM solution that is tailored to meet the needs of lifestyle and fashion companies.
This is a collaborative PLM platform which connects design, planning, manufacture, buying, marketing finance and product development. Delogue PLM simplifies development of product and simplifies processes while maintaining 100% transparency.
SAP PLM
The SAP PLM application provides users with a 360-degree support for product-related procedures from the notion of the product throughout the process of manufacturing.
This offers integrated product life-cycle management software with a source of product-related information required for collaborating with business partners and supporting product innovation and designing.
CMPRO
CMPRO is a lifecycle management software that handles configuration, engineering, product and inventory data. The platform lets users support the process of product development, integrate data, processes and form the backbone of any organization. You can avert mistakes and also save time by entering data only once into the software.
Omnify Empower PLM
The Omnify Software delivers a web-based PLM solution that lets the organizations to incorporate an enterprise PLM solution at half the cost of other conventional solutions.
Omnify Empower offers features like BOM management, part management, document management, CAPA management, training management, project management, issue management, system integration and compliance management.