For sharing and receiving files from a local network or from the internet, we have to use file sharing software apps. This software can be utilized for sharing different kinds of files like videos, documents and images. File sharing software are used to download media files and in-office networks for sharing project documents.
Best Secure File Sharing Tools for Business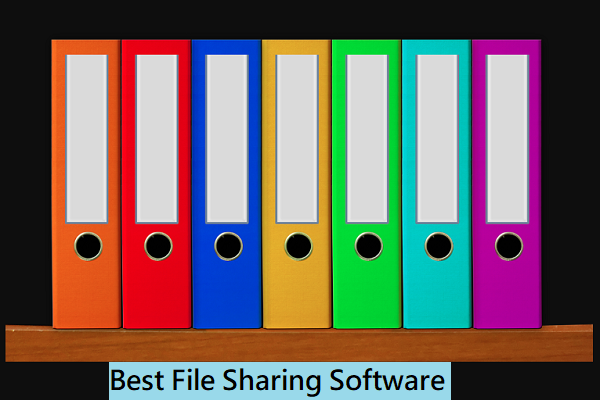 Few mostly-used types of transmission, storage and distribution may include the usage of peer-to-peer networking, online-based documents, servers on computer networks and manual share of media that is transportable.
Here we are going to discuss the market leaders in the file sharing industry.
Synology Drive
This is a file sharing platform driven by the cloud and it offers enough storage capacities of up to hundreds of tetrabytes. You are allowed to access your data that are stored within team folders within your personal space.
This app is compatible with mobile devices, web browsers and hence you can always access all your files while on-the-go.
Google Drive
This is undoubtedly the most used file sharing software as it is a product of Google. It is a cloud storage service that lets you store videos, files, photos, music all in one location.
Google Drive syncs data with each and every device that is linked to your mail account. So, with even a small change made, you can always receive updates. It monitors all the changes that you made in the last 30 days and also allows you to undo them.
Dropbox Business
Dropbox Business is a file sharing service that is offered by the main company Dropbox and it is targeted at enterprises and companies.
If you opt for the business version of Dropbox, you will find simple and user-friendly features. The price is also reasonable at the same time. You can use Dropbox to share and sync files securely while collaborating with your team members.
Box
Box is a file sharing solution that promotes secure collaboration from any hand-held device. Use Box to share and manage files with anyone across your company.
This solution is already being used by 50,000 companies all over the world, including few top leaders like Gap, Pandora, Nationwide, Boston Scientific and GE.
Egnyte
Egnyte is a file sharing service that allows secure, fast and trustworthy file chasing that caters to the needs of several companies all over the world.
This vendor provides a wide array of useful features within an affordable price package. Enterprises can use this package to enhance their collaboration and share corporate data safely within the cloud. Egnyte functions smoothly on all devices.
Apple iCloud
Apple iCloud is a storage and file-syncing solution that lets users store any kind of data in the cloud. These stored files are synced automatically to different devices of the account, including Mac and Windows machines.
They have features like iCloud Drive and iCloud Photo Library where you can keep files stored in a secured manner.
SharePoint
SharePoint is a cloud service hosted by Microsoft that allows users to access, store, share and manage documents from different devices.
This service unifies different applications like web content, workflow management, extranet, intranet, business intelligence, personal cloud and content management.
Samepage
Samepage brings about a major overhaul to the way in which business teams work in teams. Can you imagine the convenience you'll face when all your team tasks, files and conversations are in one place?
You are allowed to create a page here within few minutes and instantly start connecting and collaborating. It is extremely user-friendly and effective.
ShareFile
Citrix's Share File is an all-rounder platform that is secure and safe. They offer a streamlined application for file transfer which is appropriate for businesses of any size.
This platform's main features like customer support were impressive enough. They also offer a free trial that allows you an opportunity to try the product free of cost. This solution is designed for both business and individual use.
OneDrive for Business
This is one of the most crucial parts of the SharePoint and Office 365 server. This platform offers a cloud-based place where users can sync, store and share business materials, documents and other files.
This is a cloud-based service that offers mobility and flexibility for team members to update, work and collaborate at the same time.
SugarSync
SugarSync is a cloud-storage, user-friendly file sharing solution that is used for syncing music, files and photos from any kind of device. The service provides different collaboration tools to assist companies work effectively on team projects, share files (view-only) and show links to documents through the web.
The files and folders are backed up in real-time, letting all devices that are linked to the account receive all updates and changes.
WeTransfer
WeTransfer offers you a simple method for online transfer of files and you don't require registering with the version of the software to reap benefits. You can move extensive photos, full HD videos and big files.
Syncplicity
Syncplicity is a system for synchronizing files from EMC Corporation. Through this service you can sync any folder through the collaboration tools and sharing options. This is a user-friendly file share and sync application that simplifies tasks of mobile employees.
LeapFile
This is yet another secure and sophisticated file transfer service that eliminates all the common sharing challenges like limitations of size, IT overhead costs and reduced security.
This is an app locally installed that uses plugins to connect with other apps and extract details. It shares them with just a single-click function along with a drag-and-drop feature.
SpringCM
SpringCM is an app that companies use for efficiently handling documents, content and other contracts. The software provides you with a rapid workflow and other mobile privacy features that cancel the manual steps which are time-consuming.
The key features of SpringCM are desktop sync with better security, email, electronic signature, version control, advanced workflow, document storage, annotation and sharing.
So, if you have to share files from devices apart from computers or from the internet, you can take into account the above listed solutions.