All the zoos in the world have to maintain a detailed list of all their animals. While this is an impossible task to be done manually, you have to take resort to digital software solutions.
Best Zoo & Aquarium Management Software 2020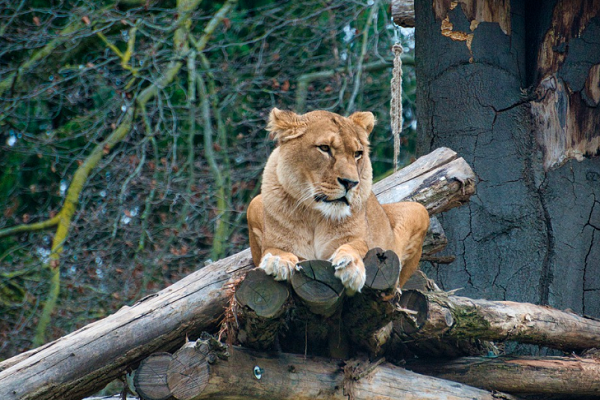 By investing in the right zoo software, you can keep a perfect track on the well-being and health of every animal in the zoo. You also get inbreeding calculations that guides you on the breeding programs.
While there are several leading zoo software in the industry, choosing the cream of the crop is a difficult task indeed. Here is a list of the best 15 zoo software for businesses.
ZooEasy
If you run a zoo at any place of the world, you should take resort to ZooEasy. This is the ideal destination from where you can create your own customized zoo software.
They are a service provider and you can obtain a data storage space for your zoo animals. This storage space will be protected with a password and you can use it for maintaining all sorts of data at one place.
The Animal Welfare App
The Animal Welfare App has been developed by OERCA and it is one of the most sophisticated web-based programs for maintaining and managing electronic records of zoo animals.
With this app, you can gain access to wildlife management, rescue centers, research centers and also field operations. You don't require any IT or infrastructure for using this app. With an extremely low cost of entry, this has become one of the favorites among zoo owners.
Versai
Versai is a zoo software that is ideal for non-profit institutions and organizations that are looking for a platform that tracks all aspects that are required for animal development.
It is an integrated solution that concentrates on patron-centric tasks for both customers and staff. It is home to different business areas with intuitive and constant functionalities to help users gain access to features that they need the most.
RocketRez
RocketOS serves tour companies with yearly revenues between $1M and $200M. Few of their loyal customers include zoos, boats, museums, aquariums, helicopters, trains, observation decks and theme parks.
It has a modernized system for all revenue options for zoos. They offer retail POS, ticketing, private events, inventory management, membership and pass sales through their enterprise cloud system.
Galaxy
Galaxy is a zoo management software that is an ideal solution for museums, amusement parks, tours and attractions, aquariums and ferry operators.
For more than 25 years, Galaxy has been considered as the flagship product of Gateways. It offers you a suite of tools for handling each aspect of operations. Few such aspects include admission control, ticketing, consignment and group sales, membership and pass and food and beverages.
Aluvii
Aluvii is probably the best option for amusement parks, water parks, ski resorts, fun centers, zoos, museums, trampoline parks and bounce house.
This is probably the future of amusement software as Aluvii is a cloud-based software platform for leisure markets. This software is replete with all modules that are requires for running your business. This is a cloud-based software that can be setup easily.
Gatemaster
Gatemaster is ideal for museums, ski resorts, zoos, aquariums, golf courses, family entertainment centers, tourist attractions, haunted attractions and golf courses.
This software handles each and every aspect of ticketing, sales and other party events that are organized. Gatemaster also has an in-built web store and there are no ongoing fees or other charges.
Species360 ZIMS
Species360 is an effective zoo management software that handles records of all animal species and also keeps a close watch on employee details within no time.
This zoo software is feature-rich and lets you save categorized details regarding animals that are all present inside the zoo premises. They have a mobile app with an intriguing user interface.
ActiveZoo
ActiveZoo is probably the most ideal option for beginners and also seasoned keepers of the zoo. The ActiveZoo is a zoo handling software that assists keepers in managing orders on work, design reports on events and keep a tab on all animals and their breeding programs. ActiveZoo is located in the US and their price starts at $9 in a month.
FocusPoint 360
FocusPoint 360 is an appropriate zoo software that is perfect for museums, zoos, theme parks, aquariums, tour based attraction spots, water parks and botanical gardens.
This is an integrated software for aquariums and zoos and include membership, ticketing, group sales, education, ecommerce, inventory and food service features.
DigiTickets
DigiTickets is that ticketing software that is chosen by more than hundreds of companies that fall amidst the leisure industry.
Few such examples are aquariums, farm attractions, sightseeing tours, event venues and museums. This product comes with marketing, management and financial reports.
PMx
PMx is probably the best option for conservation organizations and zoos all over the world. They offer pedigree management tools that assist you in tasks like conservation organization and zoos analyse genetics and demographics of wildlife species. This company is located in United States and is an experienced firm.
The Observer XT
The Observer XT is ideal for the researchers in a wide array of research areas from tracing wildlife behavior to fundamental neurosciences to welfare studies of farm animals.
This is an observation platform that lets researchers code, collect and determine movement and behavior of animals that are placed in the zoo. They're located in Netherlands and they operate from there.
Zootrition
Zootrition is the best for zoo and wildlife experts and it is one of the most all-inclusive platforms for the professionals. It offers a dietary handling system that allows the zoo and wildlife managers that determine the physical state of animals, handle nutritional data and compute calories.
Zoptiks
This software offers interactive digital maps for the zoos and also has an animal encyclopedia for zoological institutions in a mobile and unified web and mobile app. This company was found in 2017 and is located in the United States. Their pricing starts at $1200 per year and there is also a free version.