For the global supply chain, shipping yards are undoubtedly the most vital part. The yards serve freight trains, cargo ships, trucks or even a combination of different methods of transportation. This is the place where all sorts of goods arrive from various manufacturers before they are sent over to the retailers all over the globe.
Top Yard Management Software of 2020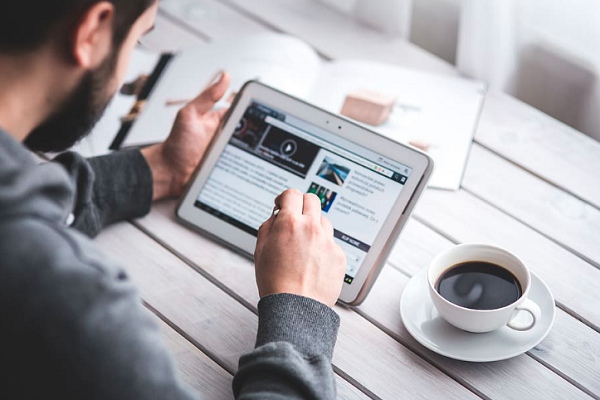 Yard management software is an inventory and scheduling management solution that seems to be perfect for the shipping industry.
This software assists yards in optimizing and automating the flow of outbound and inbound assets. Here are the names of the best yard management software that you may choose from in 2020.
Samsara Software
This is a fleet management software based on cloud technology. It offers pivotal features like trailer tracking, GPS tracking, routing, dashboard camera, dispatch, reefer monitoring and several other services.
Samsara is designed to help the small and mid-sized business organizations in tracking the location of the fleets and supervise the behavior of the driver. They have to check whether or not they are complying with the FMCSA and ELD requirements.
Verizon Connect Reveal Software
Verizon Connect Reveal is a cloud-based fleet management and electronic logging device. This software offers GPS fleet tracking to assist businesses in obtaining a total overview of all sorts of fleet management operations.
You can check the movement of the fleet through high resolution maps that leverages smart clustering. The businesses can tackle costs of fuel, offer appropriate ETAs, and keep a tab on the equipments with asset tracking.
Rose Rocket Software
The TMS or Transportation Management Software of Rose Rocket lets companies enhance communication with customers, systems and people who transport the freight.
This is an open platform that makes it simple for connecting to the platform that mainly operates the business, from Samsara to Quickbooks to more. The main features are planning and dispatching modules, partner portals and tracing shipment visibility.
PINC Yard Management Software
PINC Yard Management software is designed to assist the single-location and enterprise-wide businesses in dealing with storage yards. Through this system, you can make educated and measured decisions by computing ROI from yard management.
This is a type of software solution that can be used by companies that use ground, air or sea delivery methods. It is ideal for automotive, food and beverage and manufacturing industries.
Yard Trac Pro
YardTrac Pro was developed by Exotrac and it is a next-gen software for yard management for distributors, manufacturers, 3PL logistics and truckers.
This yard management software assists your shipping company in utilizing staff, boosting security, enhance productivity and strengthen the bottom line of the company. This solution is compatible with Android and iOS.
4Sight Logistics
This was developed by ASSA ABLOY and is a YMS for dock management. This software can be used with transportation management systems and warehouse management systems. It is capable of collecting data automatically which are entirely ignored by other systems.
Business analysis, program development, data interface and QA testing are few of the noteworthy features of this software.
Kuebix TMS
Kuebix is another transport management system that lets companies monetize on the opportunities of supply chain through control, visibility and the utilization of predictive analytics.
The Kuebix TMS is one such modular platform that is capable of meeting the unique requirements of each and every supply chain.
Mobiwork MWS Software
Mobiwork MWS offers you a host of field solutions that include management of inventory, GPS tracking, invoicing and billing, electronic forms, work order management, dispatch and contact management.
The solutions offered by Mobiwork MWS software are cloud-based and it is compatible with Android devices. Administrators can use the system to trace individual users.
WorkWave Route Manager Software
WorkWave Route Manager is cloud-based route planning software which lets service and delivery providers to track the drivers, build routes and also stay connected with them.
Route Manager lets users to plan things in accordance with time-shifts and customer requests. You can also adjust the routes/schedules and also confirm ETAs of drivers and much more.
Yard Commander
Yard Commander is a part of Sentier Systems is another web-based yard management software. Through this software, you can simplify yard management tasks, exercise control over things and also save money.
Yard Commander is fully customizable, user-friendly, email alerts and full reporting. For one facility, the cost is $249 per month and for more than one facility, the cost is $199.
FleetLocate Software
FleetLocate is a software by Spireon and it is a GPS-based software that offers business intelligence with real-time monitoring of workforces and assets.
With this software, you can optimize all sorts of resources, diminish costs and boost efficiency of yard tracking. The fleet tracking system of Spireon offers real-time data on drivers, trailers and vehicles.
C3 Yard
C3Yard is a useful yard management software that was invented by C3 Solutions. This is a cloud-based solution that can be accesses anytime and from anywhere.
You can get visibility of track trailers, yard assets and tractors. You can easily boost productivity of dock workers, drivers, reduce costs of detention and optimize door utilization.
TrackX Game
TrackX Game is an asset management software for enterprises. With the help of Internet of Things (IoT) platform, you can use the auto-ID technologies to handle physical assets for the business organizations.
Te main features of this software are predictive analytics, cloud-based solutions, auto-ID agnostic, workflow processing and infrastructure platform.
High Jump TMS
HighJump TMS was introduced by Korber and this is a transportation management solution that can tackle compliance, dispatches, distribution of freight, freight billing, carrier management and many more tasks.
This software is usually used by freight brokers, carriers and providers of outsourced logistics. This software can help you diminish the number of errors and boost cash flow.
DEPOT Software
This one has been created to make depot management simpler than ever. This software package is based on Microsoft Windows and it includes added modules for better insights.
You may also use Depot Yard to introduce master orders, check history of containers and manage the workflow of visual container lifecycle.