Did you know that recent research suggests that by the end of the year 2022, there will be more than 4.5 billion email users all over the world? This is more than half of the total population of the world. How does this data make it relevant to your business?
List Of Top 15 Best Email Marketing Software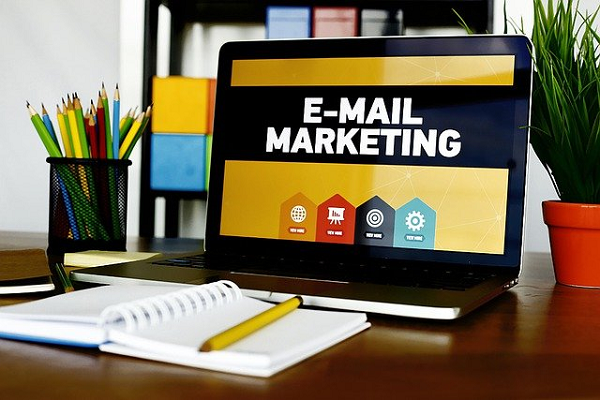 For every dollar that you invest on email marketing, you get an average return of $32 per every dollar. The power of email marketing also helps you retain your customers and boost customer engagement. What are the best email marketing software for 2020? Check out the names.
Hubspot Marketing
This is a one-stop solution that can streamline your organization and assist you in tracking and nurturing the leads for campaigns. It is one of the most trusted platforms of the industry and you can be sure that this tool will never compromise on the best features. This platform has a strong contact management system that helps you segment your leads.
Omnisend
This e-commerce marketing platform called Omnisend lets you drive sales by combining different channels of communication into one. You are allowed to stay in touch with the customers through social media, SMS and more options. There are premade templates and hence you needn't write personalized messages and mails from the scratch. This way you can send the right thing to the right people.
Freshmaker
Freshmaker is a marketing automation platform that provides you the best features to accelerate and heighten your process of marketing and promotion. It has got tools for conversion optimization that lets you obtain high quality leads to streamline the marketing journey. It also offers a campaign management hub which has details of all customer data like shopping history.
Wix ShoutOut
Wix ShoutOut is a user-friendly platform that has been built mainly for small businesses. It eases off the stress of creating and sharing email newsletters by its useful tools for email marketing, intuitive builder and designer-made templates. You can alter the design of the mail by changing its text fonts, color and background. Campaigns are mobile-ready and they look great.
SendinBlue Email
Email platform named SendinBlue mail is a perfect solution that lets you handle all your marketing campaigns and transaction mails. SendinBlue Email offers email builder with their drag-and-drop navigation and lets users build luring mobile-friendly mails without the need for the user to know coding. The platform has features like campaign creation, contact management and tracking.
Zoho Campaigns
This tool has been built to send, create and track mail campaigns for the small-to-medium sized businesses. It has the power to connect with the Zoho ecosystem and therefore it is necessary to use this tool if you already use the other Zoho apps, particularly the Zoho CRM. Zoho Campaigns automates email marketing with personalized campaigns and permission-based access.
EnagageBay
EngageBay is billed to be one of the most appropriate solutions among the wide variety of the new products that are available in the market. This dashboard combines marketing, sales and other service solutions as well. Targeted at small businesses, this lets users to stay at the edge of CRM-related business procedures. Users can design marketing workflow without any trouble.
Benchmark
Benchmark offers the users a chance to create and design email newsletters very easily through the drag-and-drop functionality, thereby being an ideal solution for non-technical marketers. There is a proper selection of various newsletter templates that can be chosen from the template library of this tool. Detailed analytics on each email campaign, A/B split testing, spam testing are the few features of this tool.
MailChimp
This is yet another famous email marketing tool and is also a go-to platform for the small business firms. It is well-known for its no-code interface and easy-to-use platform. It lets you craft mails within few seconds and suit your mail with a proper news announcement or a product launch. Users also trust this for its business-enhancing analytical technology.
GetResponse
GetResponse provides you with features that are available as and when you need them. They offer an array of starter features like landing page creation, webinars and other enterprise features. With GetResponse, hosting landing pages will let you capture email subscribers for your newsletter. You also get a chance to create a email newsletters through the campaign creator, segment contact tool and A/B testing tool.
MailJet
This is a Paris-based platform that tracks, sends and delivers emails for transactional reasons and for marketing. Its intuitive drag-and-drop editor, called Passport, lets you design mail campaigns with responsive and free newsletter templates. You get a chance to personalize mails and see how it looks from the end of the receiver.
Mailgun
Mailgun is a program that is built especially for the developers. This doesn't have a drag-and-drop option and hence it seems to be a perfect option for people with minimum technical knowledge. In case you're looking for total flexibility for configuring campaigns, this is a boon for you. This also has a sturdy infrastructure and advanced mail validation features.
MailerLite
MailerLite is built for business of different sizes. This too has a drag-and-drop editor, rich text editor, HTML editor, newsletter design templates, photo editing feature and file manager and several others. It has got email statistics that let you check vital aspects of your campaign like conversion rates and clickthrough rates.
FreshMail
FreshMail is designed for the small and medium sized businesses and it offers users the users with a template editor that lets you create mails and newsletters. This is an ideal option for those with limited knowledge on coding and also for the developers. It offers automation options to let you make campaigns more efficient.
Email Octopus
This is a tool that is used to send mails through Amazon Simple Email Service (SES). It comes with powerful user-friendly builders that can generate HTML mails for time-based drip campaigns. Other notable features are autoresponders, template management, extensive image library and analytics. This platform integrates more than 500 services and products.