ACD Systems has been creating different high-end software since the year 1994, starting with file management and later on adding image editing in 1999. Later on, they launched their very first Photo Editor in 2013. Soon after, the first version of ACDSee Ultimate followed a year later with the ACDSee Photo Studio suite arriving later in 2017.
ACDSee Photo Studio Ultimate 2020 Review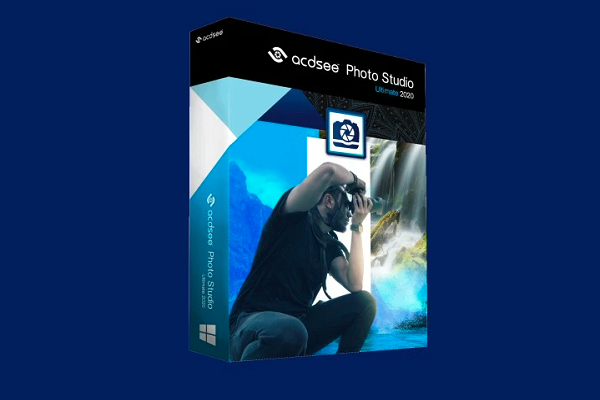 In the last few years, there have been constant developments to the ACDSee and their latest version is ACDSee Photo Studio Ultimate. To know more on this photo editing software, read on the concerns of this article.
A quick glance at the Pros and Cons of ACDSee Ultimate
THE PROS
Offers a full set of editing tools.
Great performance.
Geo-tagging and face recognition.
Lens-profile-based geometry correction.
Responsive performance.
Proper skin-improvement tools.
Integration with cloud storage.
THE CONS
Interface is a bit overcrowded.
Face-recognition feature is not surfaced properly.
Lens-profile-based image correction tools not as effective as competitors.
Weak chromatic aberration and noise tools.
Just as Adobe, ACDSee has been in the market since the initial days of digital photography. In spite of its lack of name recognition, ACDSee's photo editing and workflow package, has had partisans who choose to use Lightroom. ACDSee keeps developing its software and includes Photoshop-like layer editing capabilities.
Some of the tools of the program, like Light EQ adjusters, are especially good. It is also one of the faster apps for photo workflow but this app still falls short among the competitors in the field of camera file conversion quality, interface usability and effectiveness of corrections.
Target audience of ACDSee Photo Studio Ultimate
The main target audience for Photo Studio Ultimate 2020 is photo enthusiasts who wish to complete a workflow solution that comprise of raw file conversion.
For these users, the program is more capable than most of the other software that we've reviewed and offers an extensive range of editing functions. For the professional users, it can never replace Adobe Photoshop.
There are several similar programs that offer non-destructive editing and processing of raw files. Photoshop Lightroom Classic CC offers pedigreed apps like Skylum Luminar, Corel PaintShop Pro and Serif Affinity Photo as the freeware application GIMP.
As long as converting raw files are concerned along with editing capabilities, DxO Optics Pro 10, Capture One and On1 Photo RAW are the best alternatives.
While you choose to decide on such a software program, you require having a clear idea of the functions and the way you'll use them. You also have to decide whether or not it will suit you to pay a monthly fee for subscription or buy the app and pay for all the updates.
Photo Studio Ultimate 2020 is definitely worth it due to the multiple features that it offers, the competitive pricing details and the breadth of its adjustments. If you're looking for an all-in one app that includes file management along with many special effects, this is the one to opt for.
Pricing Plans and Setup
ACDSee now imitates Adobe as it offers its software via a subscription model. You can even purchase a one-time download by paying $89.95. Generally, the subscriptions start at $89 per year which is $8.90 per month.
With this subscription, up to five users are allowed to install the software and this gives them access to ACDSee Web galleries where they can demonstrate their work. While you will be offered 50GB of cloud storage, you can also buy 50GB more for $25 or 100GB more for $50.
This software runs on Windows 7 SP1 through Windows 10. They also offer PhotoStudio for Mac at $99.99 and this works on macOS 10.12 and later.
The program is capable of converting raw images clicked on a camera, does batch operations and also geo-tags maps. However, it lacks the face recognition of the Windows version, local brush adjustments and LUT support.
Regardless of how you obtain the software, you'll always have to sign up for an account and also respond to the email verification. This is when you can actually start using this program by choosing a default photo folder.
Now you are ready to edit as many photos as you want. The very next step is to walk through an introductory wizard through a quick-start guide. This will take you through the features of the program.
You may also use ACDSee as a Photoshop plug-in, convert Lightroom catalogs and combine with OneDrive for obtaining cloud storage.
As and when you complete this installation, ACDSee will soon take you to the online video course which is especially designed for the beginners. This video is hosted by the director of photography of the company, Alec Watson. He is also a renowned commercial photographer.
ACDSee Photo Studio Ultimate 2020 – What's new?
If you have been an ACDSee veteran, you should definitely check out this cheat-sheet on the newest features and tools that have been added to the current version.
Name suggestions for Facial Recognition and Face Detection tools.
Produce images with low depth of field utilizing Focus Stack tool.
Customize fonts, add texts as layers, customize color, style, justification and opacity of fonts.
Resize the canvas and expand the layered content along with adding solid backgrounds.
Add Layer Effects between text and image layers.
Display guidelines and rulers in Edit mode.
Blended Clone tool in Develop Mode and Edit more Repair tool.
View PDF and Microsoft Office documents.
Create your personal LUTs.
Cloud Sync Drives in Folders pane which supports One Drive and Dropbox.
Creates a maximum of five Image Baskets.
To conclude, it can be said that ACDSee Photo Studio Professional is a rather powerful photo editor and organizer. This company keeps adding worthy tools to its repertoire of editing tools. Thanks to its wide array of tools, panels, buttons, menus and tabs that you can get the best out of your investment.
This is also said to be a pro-level tool in terms of image correction tools and interface design. So, if you're a photographer or a designer, you may choose to consider the features and tools of this editing tool before investing in a final product.