For editing photos in your browser, there are dozens of web apps but most of them are simple affairs that have things in common with Instagram. Pixlr Editor is not one among them – it is different!
Pixlr Reviews 2020: Details, Pricing, & Features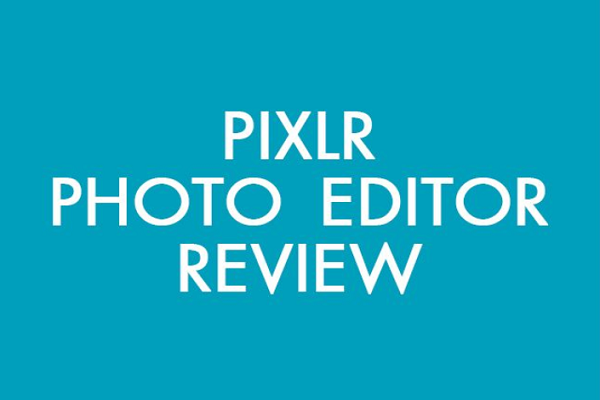 You can start off by uploading an image from your desktop but Pixlr Editor also allows you to open a picture from a URL or design a new project from the scratch. This editing tool also gives you a chance of importing photos straight from your social networking sites and this is a time-saver.
As you upload the picture, you will be given a Photoshop-style editing interface. You can also choose from a wide amount of filters to experiment with – both practical and fun.
The brushes and other tools can all be personalized and there are easy shortcuts for the options that are most commonly used like curves and levels.
Pixlr – What is it?
Pixlr is a family of native and web-based mobile image editing tools. It is designed using Flash and hence it requires the plug-in to work. Currently, it is free and has no pricing fees that you have to be concerned about.
Pixlr happens to be an excellent choice for the editors who require mobility without compromising the use of effective tools. With the host of suite image editors, they can all use editing paraphernalia and irrespective of the device you're using it on.
Additionally, Pixlr also assures users that their images are kept hidden. Users open their files from their tablets, computers or phones and thankfully, the app won't store the copies of your photos in the systems.
Pixlr Benefits – A detailed overview
Before you invest your hard earned money on this photo editing software, wouldn't you like to know about the benefits that it offers you? Check them out.
Free application
Pixlr is a free-to-use photo editing tool that you will find on the web. There are no such hidden costs and users can use the app for commercial purposes. Thankfully, this makes it a cost-effective solution for small businesses and freelance artists.
Adaptable solution
Pixlr can run on any browser of any operating system. This clearly means that the users can easily access the host of image editors irrespective of the OS that they're using on their computers.
This kind of flexibility also allows them to use the web-based application on their chosen browser, whether it's Safari, Chrome, Firefox and Explorer.
Lightweight yet effective editor
The users will only need Flash plug-in to run this image editing software on their computers. For the Android and iOS users, the native mobile apps usually consume less memory and space. This makes this app a lightweight one as it allows users to run it smoothly on any kind of device.
Quick fixes
Pixlr might offer you a host of tools for the complicated editing processes but it has also got several tools for instant fixes. This makes it easy and convenient for those who love to make touch-ups on images.
This is also friendly for the users who aren't familiar with the complications of photo editing but still want to come up with images that have a professional touch to them.
User Experience
As long as the user interface is concerned, Pixlr Editor has too much in common with any other open source photo editor that comes free of cost like GIMP.
The tools that you would use are all arranged in a palette that is kept on the left-hand side with options on the top and the layer previews lying on the right. These panels can be dragged around the window of the browser in order to suit preferences.
Pixlr Editor's history tool is useful and this makes it easy to scroll over the actions and undoing whenever you feel is required. This software lets you tune all aspects of your photo manually, tweaking levels and exposure, colors and there are also automatic tools that are there for improving photos as soon as possible.
In case you think that Pixlr Editor is overdone for your needs, you may check Pixlr Express for a streamlined experience of photo editing.
Layers and Masks for Advanced style Editing
You can get a wide collection of added tools for image editing but these are definitely not as powerful as Adobe Photoshop. The benefit is to get masks and layers for deeper photo editing.
The brushes and the other tools can be configured fully. You can instantly find out the keyboard shortcuts for the options that are used most frequently like curves or levels. This makes Pixlr Editor one of the easiest to use photo editing platform that you can ever use if you're a beginner.
Photo Import system similar to Photoshop
Are you someone who is familiar with Photoshop? If yes, you will find striking similarities when you start using Pixlr for the first time. In fact, if you don't look closely, you may even mistake this software with Photoshop.
You might upload photos from your computer for editing and this lets you get the photo from a URL or create a project from the beginning.
This software also gives you the chance of importing pictures directly from Facebook in order to save time. Once the photo is uploaded, you will be given a complete interface for photo editing in the Photoshop manner.
A glance at the features of Pixlr
Layers.
Magic Wand.
Filters.
Brushes.
Adjustments.
Object Transform.
Texts and Fonts.
Digital Painting.
Digital Inking.
Lasso.
Eraser.
Color Replace.
Image Retouching.
Photo Collage.
Effects.
So, if you happen to choose Pixlr for all your photo editing purposes, it is always a great idea to check out the features, services and benefits offered by the software. Each enterprise has different business requirements and hence unless you know what exactly your company needs, you won't get an appropriate software system.
Take into account the main features, the level of skill of the workers, the budget and the size of your company. In short, do your homework thoroughly before making your choice.