Cybersecurity is one of the biggest concerns in the digital era that we live in. If you have to be successful in combating potential threats and cyber attacks, you have to know how well you can protect your online data. Thanks to the advancements in technology that there are email security systems to let you protect your online data.
List Of Best Email Security Software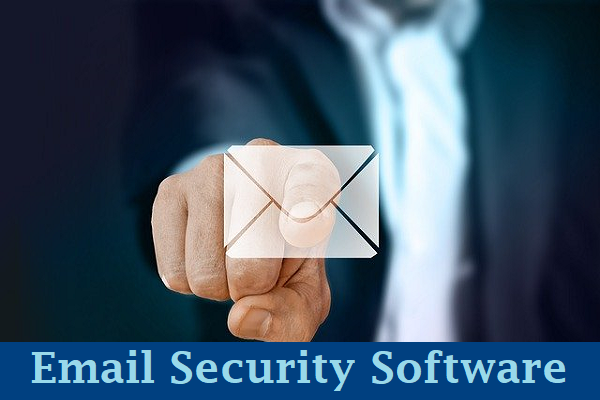 However, amidst the large numbers of software programs available in the market, it is tough to choose the one that suits your needs. Let's check out the names of the best email security software systems for 2020 so that you may find it easier to streamline your choice.
Security Gateway to Email Servers
This tool provides powerful email protection for your whole organization. Security Gateway offers a protection for all mail platforms like Office 365, Microsoft Exchange and several others from spam, phishing, data leaks, breaches and several other potential threats. It uses the email threat detection technology to keep the good mails coming in from your users. This cloud solution can be deployed easily and quickly, letting you focus on other vital tasks.
Advanced Threat Protection
With the features of Advanced Threat Protection, even the most well-planned cyber-attacks will have no chance of entering your device. The main features of this tool are URL scanning and rewriting, Freezing, Malicious Document Decryption and Sandbox Engine. You can cope with several methods in order to eliminate all sorts of potential threats. This way you can safeguard your IT infrastructure from targeted attacks.
Solar Winds Mail Assure
SolarWinds Mail Assure is a cloud-based email security solution that offers threat protection for outbound and inbound email. This tool uses collective threat intelligence, email archiving and email continuity. This includes web interface with reporting, predefined settings and views that are designed to control and measure the visibility over flow of mails. This tool has its proprietary technology that imbibes input from processing huge volumes of email data.
PowerDMARC
Do you wish you had some software to protect your mails from spoofing and business email compromise? If answered yes, you can do that through DMARC, MTA-STS, BIMI and TLS-RPT. PowerDMARC is a modern and user-friendly DMARC analysis and reporting platform that has been powered by Threat Intelligence and Artificial Intelligence. This software starts at $8.00 per month and it has a free version.
365 Total Protection
Hornetsecurity 365 Total Protection was developed to secure the Microsoft 365 business environment with total protection for all 365 cloud services. This includes Microsoft Outlook 365 email and Microsoft Office 365. They offer two different packages, one for complete security for Microsoft 365 customers and the other for adding features and other protection mechanisms. This is a fully integrated solution that ensures highest level protection.
Barracuda Email Security Gateway
Email security solution for businesses of all sizes help you with features like DoS attack protection, virus filtering, spam, centralization, data encryption and more. Barracuda Email Security Gateway is a cloud-based solution that lets businesses to handle their email security with spam, threat, and virus and spooling protection. This was founded in 2004 and is located in the United States.
Spam Titan
SpamTitan is an email span filter for MSPs, businesses and schools. It can block all kind of spam and day-zero attacks, phishing scams, ransomware, malware and other types of email threats. This software helps you in controlling mail flow, cleaning it and protecting it against threatening emails. We offer user-friendly and sophisticated email security for businesses and MSPs which is Office365-friendly. You can try out a free trial of this tool to reap its benefits.
PreVeil
PreVeil applies end-to-end encryption in a rather different way. The company protects files and emails of companies from spoofing, phishing, BEC and much more. This tool is extremely easy for users as well as for admins. It offers the company an encrypted email and cloud storage solution to safeguard all its important files and emails. They use the best standard of end-to-end encryption to secure data. With Trusted Community, employees can exchange detail without the fear of being spoofed or phished.
EnGuard
With EnGuard's Hosted Email Service, you can receive or send secured emails with anyone in a similar convenience of regular emails. You can send and receive files that range up to 2GB. Through this tool, share mails, calendar, contacts, tasks and notes with other users. You can also push mails for mobile devices, cloud storage, secure chat and managed DNS. Save money by using Secure Webmail Interface and begin to use the email instantly with the other advanced features.
Zivver
Zivver is an easy-to-use software that implements secure SaaS provider as it address the ultimate reason for data leaks. It has been widely reported that 60% of the data leaks are due to human errors that are committed during online communications. Zivver offers maximum protection from data leaks in file sharing and emailing.
Spambrella
Spambrella attracts partners and customers of all sizes. It safeguards thousands of end users and is capable of handling tens and millions of messages in a day. They own a customer base that is extremely diversified on a global range. They aim at medium and large sized organizations across all verticals including retail, financial services, aerospace and manufacturing.
RMail
RMail is an all-inclusive extension for powerful mail with user-friendly open tracking, email encryption, delivery proof, electronic signatures, file transfers and much more.
FlashStart
The owners, David and Franz are passionate about internet safety. They sell their services through channel partners and services are delivered over an ANYCAST network. They fight against cyber threat and protect content categories.
CISCO Email Security
This software has been designed for companies of all sizes and it is a cloud-based platform to protect against fraudulent senders, malicious files and business mail compromise. It also lets businesses deal with malware and phishing threats.
Retruster
Stop fraud and email phishing by adding Retruster to your Microsoft Office 365. Utilize the latest machine learning and Artificial Intelligence learning technology to make sure fake mails and phishing doesn't come your way. This works in tandem with other existing solutions without the requirement of turning off other software.