As long as achieving market success is concerned, the current trends and the latest practices might not always help you hit the mark.
Most Recommended AB Testing Tools for 2020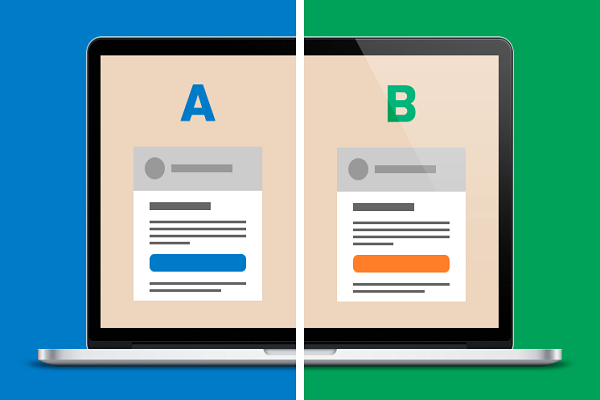 If you own a business, you're in dire need of a method through which you can perform all sorts of tests that let you analyze what actually works and what doesn't. Through this method, you get to know about the most effective way of optimizing your website. This is where the role of A/B testing tools come in.
Marketers use A/B testing tools to run random experiments and get better performance by assessing the response of the audience. Here are the 15 best AB Testing tools for 2020.
Optimizely
Just as there's a big kid in the campus, Optimizely is exactly that. If you ask the experts, this is their go-to choice for working with clients of enterprise level.
In spite of the considerable increase in prices over the years, it is still the king. It is a leading A/B testing tool because it is user-friendly and is ideal for beginners who are even not tech-savvy.
VWO Testing
With VWO Testing, you can effortlessly create several variations of your website and test them so that you may discover the one that is best among them.
You are allowed to run multiple tests on your web page with VWO Testing. Moreover, tests can also be run based on the behavior of the visitor, including time spent on a page or clicks on a particular element.
Google Optimize
Google Optimize is actually the free version of Optimize 360. This is an A/B testing software that lets you create and test different variations of your website.
Google Optimize is built on Google Analytics and you need to know this in order to be able to use this software. Though free, it is a robust tool that can run simple tests, split page tests and multivariate tests. You also get easy access to behavioral insights of your audience.
Convert Experiences
While VWO and Optimizely were the most common tools that were mentioned by experts. Convert Experiences obtained heavy praise from audiences who have already used it.
This A/B testing tool stood out as the kind of software that attracts new fans whenever they discover them. The price of this tool is also not bad either as it falls in between VWO and Optimizely.
Adobe Target
This is yet another trustworthy and relevant platform for AI-powered A/B targeting and testing. Adobe Target is an effective enterprise tool that offers rule-based personalization and testing.
This tool integrates and combined with Google Analytics to create reports that you can use for creating marketing offers and UX testing.
SiteSpect
Initially, SiteSpect differentiated itself to be one of the first server-side testing solutions in the market. Since then, it has been one of the top priority choices for the sophisticated users and the clients who are conscious about security.
Being a server-side testing software, SiteSpect averts several issues that may arise with the browser-based platforms that use javascript tags.
Fresh Marketer
Fresh Marketer is a part of the wide array of marketing tools designed by Freshworks. This software entirely focuses on A/B testing, optimization of conversion rate and split URL testing.
This is a software program that works with Google Analytics to target, test and validate all sorts of experiments. It also tracks revenue that is generated by experiments.
Evergage
Evergage is an effective tool that is focused on personalization and experimentation powered by machine learning.
This software is pretty similar to Adobe Target and this can cater to the needs of medium and small sized businesses. If you are eager to create ultimate experiences for the customers, this A/B testing tool is the best option.
Dynamic Yield
This is undoubtedly one among the most scalable and powerful testing and personalization tools that you can get in the industry. It is a one-stop solution that offers an extensible solution for an array of user cases.
It has the ability to work real-time across multiple channels. The customer segmentation engine of Dynamic Yield uses machine learning.
Omniconvert
Omniconvert provides A/B testing as a part of its package for conversion rate optimization. This is such a platform that includes personalization, survey, segmentation, overlay and different other tools. With this A/B testing tool, you can run A/B tests on desktop, mobile and tablet devices. They offer you more than 40 parameters for segmentation.
AB Tasty
AB Tasty is a company that promotes and offers customer experience optimization. It provides you with a wide range of solutions to boost the conversion rate of your website. You can run an experiment with this software that is based on artificial intelligence.
Crazy Egg
Crazy Egg offers real time results of A/B tests and it lets you experiment with various sales copy, headlines and product descriptions.
You can also run tests to boost the rate of your website conversions and decide the page that works better than the others. The process of testing your webpage is simple and easy.
Splitly
As the name suggests, Splitly is a split-testing tool which lets you optimize your listing in the most seamless method. This A/B testing tool can be used to test each and every element of product listing in order to boost your profits and increase business conversions.
Unbounce
Unbounce is an A/B testing tool which gives you the permission to compare variations of the landing page, content, advertise and more. It lets you boost the conversion rate by creating accelerated mobile pages. With just few clicks, you can customize your webpages and add custom HTML, JavaScript and CSS.
Campaigner
Campaigner is one such application that lets you make a data-driven decision. You can also deliver high-performing mails on time.
You are allowed to test the subject lines that can get you highest opening rates. With Campaigner, you can test responsiveness, content and design by checking the click-through rates.