Currently, we are living in a new era that is totally dependent on business software, the era of end-to-end software for work management. CRM software or project management software, reporting software, invoicing software – we simply love utilizing these business tools. However, as per a recent survey by HubSpot, 85% of the employees are losing their productivity hours due to handling other tasks.
List Of Top 15 Software For Work Management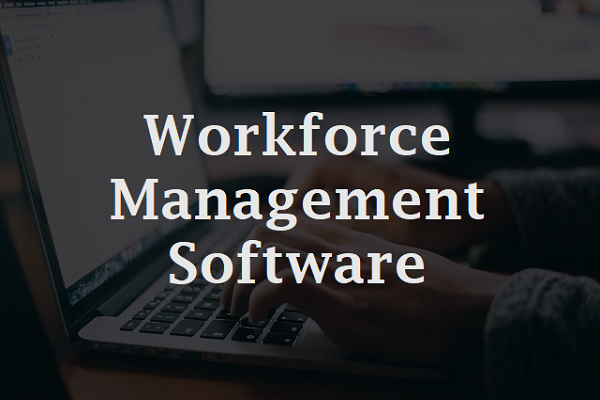 Thanks to the end-to-end work management software that it combines the features of the tools that your business is currently using. With the help of the right software, you can get holistic overview of the entire company and keep all employees on the same page. Here are the names of few work management software.
Securetime
As we list this at the first, it is the #1 workforce management and time attendance management software used in the Middle East and India. This program lets companies track the workforce in real-time and provides biometric devices, mobile apps and webapp as their main components. They already have more than 800 customers in the Middle East and India and half a million people use their platform regularly.
Outplacement
Outplacement is a workforce management software that is best for companies that have less than 1000 employees. This software has workshops along with programs to support the employees who have been laid off. Outplacement helps them with development of resume, getting them connected to jobs, personal coaching and many more useful services.
Vultus Connect
Vultus Connect is an all-inclusive workforce manager that is a necessity for immigration, HR, accounts, operations and US staffing industry. This is an all-rounder workforce management program that helps in forming the right relationship between an employer and an employee. This software offers features like proper timesheet process, worry-free compliance, improved client relationships and better employee engagement.
Jibble
This workforce management app comes free of cost. You can trace your staff, when they are working for payroll compliance and tracking attendance. It is a forever free app and is also user-friendly. Jibble has an in and out staff clock that uses tablet, mobile and also utilize biometric recognition. This is a perfect option for retail, manufacturing, construction, startups and healthcare agencies.
Bitrix24
This is one more free workforce management software which has a social twist attached to it. It has got features like intranet, company directory, absence calendar, leave requests, profiles of employees, self service portal and other conventional HRMS tools. It also has an enterprise social network along with an internal videoconferencing system that lets employees collaborate and work in a team.
CEIPAL Workforce
CEIPAL Workforce is an all-inclusive workforce management software is based on the cloud. It is an integrated platform for company executives and HR managers to handle employee documents, leaves, timesheets and expenses and also business analytics and more. An employee service portal lets the entire workforce resolve issues fast and also view documents and submit requests.
Quinyx
It is a leading provider of workforce management and cloud-based solution that is best suited for companies that have more than 200 employees. They have adopted a mobile-first approach and it helps in reducing work-related costs by automating the labor-intensive procedure like time punching, payroll, scheduling, forecasting and communication.
Ingentis org.manager
This is perfect for HR staff like HR business partners, managers and both regular and executive employees. It can visualize HR data based on your personal source of data. The visualizations include organization charts and display structures and graphics to point the KPIs and offer an overview on Big Data. You can handle open positions; check the diversity of efforts and also mange inclusion efforts.
Paylocity
This is an effective web-based HCM and payroll solution that assists small, medium and large business firms in tracking compensation of employees. You can also keep an eye on benefits, deductions, retirement plans, time-off requests, engagement and much more. This software can reduce administrative tasks and maintain proper attendance data for employees. New employees are automatically added to the system.
BusyBusy
This workforce management software is best for businesses that are employing off-site employees, crews and teams. This software has been created by contractors for contractors and their mobile tracking app automates GPS labor tracking and job costing. Tracking of mobile time in the cloud lets construction crews to move in and out through their Android and iOS devices. With this tool, smartphones become automated and can monitor information of projects.
Calamari
Calamari is combined with JIRA, Slack, Office 365 and G Suite. It assists businesses of all sizes to focus on growth. For them remote work facilities and tracking of absence is a vital part of the planning process. With Calamari, you can make people management much easier as it lets you track and plan all sorts of vacation, sick leave and time off. Tracking can also be done through mobile apps and automatic notifications.
SAP SuccessFactors
This is a cloud-based HR management solution that helps businesses that are small and large in managing recruitment. It helps with workforce planning and onboarding, performance and compensation through the dashboard. The SAP SuccessFactors is a complete human capital management solution.
Zoho People
Zoho People is yet another integrated HR software that has been designed to cater to the requirements of businesses of all sizes. Their monthly plan begins at $1/month for each employee. This is an integrated HR software solution that allows you to automate the end-to-end HR processes.
VAIRKKO Suite
This is best for distribution, technology, construction, manufacturing, transportation, and communication, social services, energy, healthcare and retail industry. VAIRKKO provides a-la-carte software that offers learning management and HR issues from a single platform. You can enjoy everything from the tracking training, learning, HRIS and onboarding among several other tasks.
Skillsoft
Skillsoft works with several organizations that include 65% of the Fortune500 companies. They are a global leader in delivering technology, corporate learning and in engaging content that boosts the impact of businesses. They offer a selection of learning content (cloud-based) like courses, books, videos and other resources on business management skills.