Private Internet Access, abbreviated as PIA, is one of the most famous and accepted VPNs in the market. This provider is well reputed because of its stringent no-logs policy and their serious commitment towards protecting user privacy.
Private Internet Access – Anonymous VPN Service Provider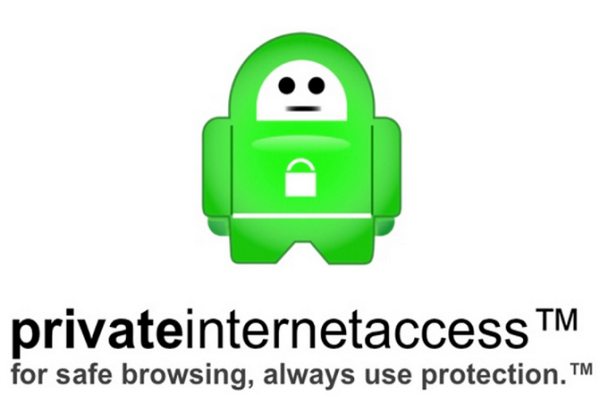 As they claim to be the most trustworthy among the other VPN solutions, users who still haven't tested it doubt their claim as long as protecting the anonymity of the user is concerned. What kind of performance does it offer in categories like torrenting, streaming and safety?
After testing Private Internet Access, some of the highlights are tight security, user-friendly interface, support for 10 devices and anonymous torrenting. Downsides include inability to give access to famous streaming sites and variable speeds. Let's check out the review of this popular VPN provider.
Verdict on PIA – The pros and cons
Users like a VPN that gives you a lot for your money, a plethora of feature-packed apps, unblocking of Netflix and advanced level tweaks. Here are the pros and cons of Private Internet Access in short.
PROS
Has wide array of features.
Unblocks Netflix.
Highly configurable.
Decent value.
CONS
Not able to unblock iPlayer.
No live chat support.
No trial.
Pricing and Features of PIA
Private Internet Access or PIA has 3 different billing options that start from $9.95 a month. While there are some who may feel that this is considerably higher than the firm's bargain-basement price of $6.95, you're also allowed to purchase 6 months of service for a price of $35.95 or a year's service for $39.95.
The best thing about these pricing plans is that each of the tiers offers you exactly same features and never reserve the expert features for the higher priced plans.
In spite of that sudden jump in pricing, the brand new fee for a month is much less than the average price of other VPNs that were tested, that is presently around $10.10.
Their annual fee is also considerably lesser than the industry average which stands at $73.06. While there are some VPN providers like Nord VPN and Surfshark that charge even more than the average yet they offset that price hike by offering goodies in the form of added privacy features.
The users are multiple choices for buying a subscription for Private Internet Access. This VPN provider accepts Amazon payments, credit cards, PayPal, Bitcoin, Etherium and many other options.
They also accept gift cards from various retailers and when you buy these cards with money, your payment gets anonymous. If you ever get tired of Private Internet Access, you can use the Cancel button.
Previously, a subscription to Private Internet Access lets you use five devices simultaneously and then this was the average of the VPN industry.
However, once they increased the price, the PIA VPN also increased the total number of devices from 5 to 10, beating NordVPN and IPVanish. Nevertheless, as Avira, Surfshark and Windscribe VPN are eliminating the limit on connections, there is definitely a shift in the model.
Does PIA let you stream Netflix?
With famous streaming websites like Netflix continuously cracking down on VPN providers, there is no such surety that majority of the VPNs can get access to geoblocked streaming sites.
With PIA, there are mixed results. The good news is that all 3 of the American servers that were tested gave access to American Netflix content without any blocking issues.
PIA also gave access to UK Netflix on both servers that were tested and also the Netflix content in Australia and Canada.
On the other hand, users couldn't access Netflix in other server locations like Mexico, Germany and Japan. So, in case you're looking forward to unblocking Netflix and other streaming sites, NordVPN is secure, fast, reliable and unlimited.
Private Internet Access Speeds
PIA has a large network of 3288 servers spread over a stretch of 30 countries. When a VPN provider has large server networks, it is great for a VPN speed as more servers will imply less crowding. In order to understand the results of the speed tests of this VPN, it is vital to know the connection speed.
The starting speed can be compared to the speeds while being connected to the servers of VPN. At PIA, the base connection speed with which they start is 70Mbps.
PIA's automatic connection feature directed to a nearby server in America. Their average speed was 34 Mbps. Later on, when another speed test was run, the speed reduced to less than 15 Mbps.
PIA's speed test in Germany yielded a result of just 16Mbps. The servers in Australia, Hong Kong also gave significantly low speeds of less than 10Mbps. As long as online activities like streaming and browsing are concerned, slow speed can quickly get irritating and frustrating.
Privacy feature of PIA VPN
The privacy feature of this VPN begins by using a secure OpenVPN protocol on mobile and desktop devices. This works a lot to safeguard you but experts can go further by tweaking the settings in order to suit their needs.
Within a few clicks, you can set encryption type, handshake and authentication methods, set local ports, choose the type of connection. Their MACE feature blocks access to domains used by trackers, ads and malware.
Private Internet Access offers its own DNS to diminish the chance of DNS leaks. The apps are flexible and the Windows client can be set to user the default DNS or the custom DNS according to their choice.
The VPN also has a kill switch to disconnect the server from internet access in case the VPN drops. Unlike the competitors, this is not available on desktop. Only the Android and iOS clients get to use it.
With its refined and easy-to-use interface, Private Internet Access offers ease-of-use which was long missing.
More and more services are being provided at low prices by other companies and this clearly means that Private Internet Access doesn't offer you anything special. While it offers 100% privacy, it should work to offer more and define those protections in a better manner to customers.