Companies that provide accounting services often use accounting practice management software to manage their front office and back office operations with ease.
These software solutions are usually leveraged to organize all the services that are offered by such companies and also for tracking delivery through task and workflow management.
Practice Management Software for Accountants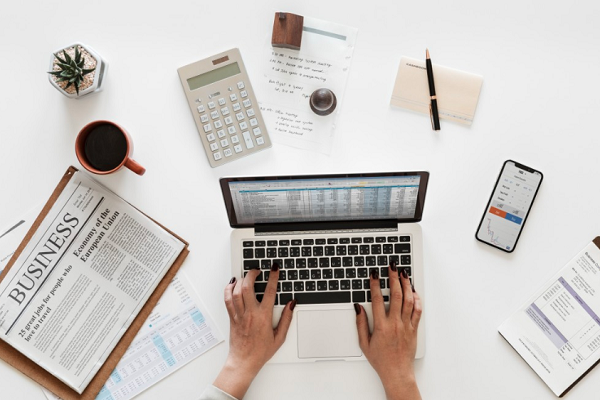 With the help of accounting practice management software, the professionals can boost their productivity and enhance relationships with the customers.
With the plethora of accounting practice management software solutions available in the market, choosing the best one is often a daunting task. Here are the names and features of the 15 best software programs you may choose from.
Receipt Bank
Receipt Bank is the most favorite bookkeeping platform (paperless) of the world and it is used for connecting bookkeepers, accountants and businesses.
The Receipt Bank was introduced in the year 2010 and since then it has made it easier to process, capture and share fiscal documents so that businesses can concentrate only on the things that matter. There are several other jobs to do than data entry.
Xero
Xero is a famous cloud-based small business accounting practicing software which has got several effective tools for reconciliation of bank, managing invoice, purchasing inventory, tackling expenses, handling bookkeeping and many more tasks.
It is a modern software that works on the cloud and can be accessible through a mobile or a computer thereby making accounting smarter.
QuickBooks Online Accountant
QuickBooks Online Accountant is created to assist professionals like you. With resources and features that are accessible only to bookkeepers and accountants, you can run and grow your practice in your very own way.
Users are of the opinion that this software makes accounting and financing much easier to handle. The best part of this software is that it can be shared with your team easily.
ceTools
If you're someone who is looking forward to get everything that you may require for operating your firm, ceTools is the best option for you.
It lets you track all your due dates, organize data of your clients, handle workflow and staff, seek advantage of back office integrations and automate billing processes. Once you use this tool, you will understand the difference in which you can run administrative activities.
Accountancy Manager
Accountancy Manager is a time-saving and award-winning practice management software that is designed by accountants for accountants and bookkeepers.
It helps you save your time by automating your admin, automate task lists and clients, get online signatures, share docs and perform AML checks. In short, this software offers you everything that you need whenever you want.
Jetpack Workflow
Jetpack Workflow is yet another workflow management tool that allows firms to track, standardize and automate the processes that allow them to complete work and prevent your tasks from going through any error.
Since its inception, it has served more than 16,000 customers all over the world. Firm owners can track progress and grow their company.
IRIS Practice Management
The IRIS practice management software is not only precise but is also an efficient and effective software that is designed to improve the productivity of even most fruitful practice or accountant.
Users are of the opinion that this software is extremely user-friendly and can be navigated easily. All your services can be treated at the same place and also linked together. You can change details very quickly.
Financial Cents
Financial Cents is an easy-to-use accounting practice management software that lets you automate your assignment, handle your team and store details of all your clients at one place.
The simplicity of this practice management software makes it easy to learn and hence it can be used every day. Unlike other CRMs, this is touted to be straightforward as it has some cook features.
CS Professional Suite
CS Professional Suite is an on-premise and cloud-based accounting software that assists business of different sizes to handle taxes, operations, documents, auditing, workflow, payroll and many other tasks through its self-service portal.
It has got a host of services and products that are designed by the accountants for the accountants to tackle the process of workflow.
Aero Workflow
With Aero Workflow, you get tools that you require for taking the knowledge capital for your firm and put it to use.
The procedures and processes are all integrated within your tasks, thereby making the firm scalable, efficient and lucrative. You can combine one-time projects, emergencies of clients and recurring tasks all at once.
Accounting Power
Did you ever ponder over the fact that the accounting systems that are being directly sold to the clients are actually hurting your organization?
Accounting Power has been designed for accountants like you. It includes a professionally powerful system with a fully integrated G/L system. You can get strong control on your clients.
Capium
The Practice Management suite from Capium delivers a total combined package for the best accountants to handle all their day-to-day tasks within a timely manner. You can collect all your financial transactions instantly without any chasing.
BlackLine
BlackLine can cater to the requirements of all sorts of companies regardless their size and where they operate in the world.
It offers powerful and effective cloud-based technology to give accurate automation to finance teams. It has the vision of transforming accounting and finance function through modernized processes to improve gains and productivity.
ApprovalMax
If you're already using platforms like Xero or QuickBooks Online and you're trying to extend them with approval automation and spend management, ApprovalMax is the ideal solution for you.
Services start at $39.00 in a month and they don't have any free version, nevertheless they give you a free trial version.
Empire SUITE
Empire SUITE provides you a host of software solutions that offer services like enterprise resource planning. They also have added packages like Empire MOBILE, Empire RESOURCE, Empire CALENDAR and integrations with Microsoft Office and QuickBooks Online can be done to meet all sorts of business requirements.