Performance management is the entire process of defining a specific job according to the requirement unless that job position is left vacant by the employee.
Top Performance Management Software Reviews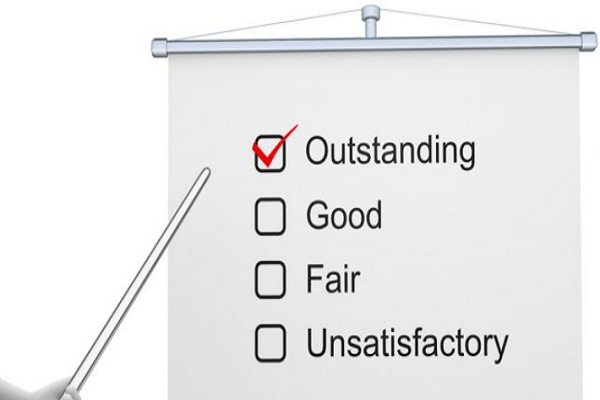 Performance appraisal is one of the most vital parts of taking care of your employees as without this you can never motivate them to staying back in your company. Considering the total number of employees you have, don't you think it is tough to handle the performance appraisal of so many people at the same time?
This is where the performance appraisal software comes in to make things handy. How to choose the best one in the market? Here are the names of the best performance appraisal software in the industry.
Gtmhub
HR and managers can collect actionable real-time insights from the teams during several points of the employee's life cycle. Their 'Employee View' section of Gtmhub is both downloadable and printable.
It contains all information about the way an individual is tracking. Moreover, there are permission settings that make sure your privacy is totally protected. Such reports are ideal to start when you have to schedule face-to-face meetings.
Performly Talent
With this performance appraisal software, you can easily transform and enhance the productivity of your workplace and also improve engagement.
It offers several cutting-edge features apart from performance management and unleashes the human capital potential. This is done with the help of coaching channels, collaboration of teams and management of tasks.
Appreiz
This software is best for the small, medium and larger business organizations who wish to appreciate their labour rather than taking them for granted.
They try their best to chance performance management for the better. Appreiz revolutionizes performance management using feed forward and social recognition The interface of this tool is simple yet powerful and is apt for co-workers, partners, managers to offer instant recognition.
AssessTEAM
AssessTEAM is a cloud-based software solution for performance appraisal management and it is made both for iPhones and Android phones. With the help of this software you can run conventional evaluations, real-time competency and 360 feedback within few minutes.
This software also offers project-based analysis of performance and delivers the most authentic productivity reports that can help you make better decisions.
BizMerlinHR
BizMerlinHR provides an all-inclusive solution for the constant performance management of employees. You can improve the culture of performance with the help of the most authentic performance reviews.
You can also let employees motivate through peers, self, supervisors and external collaborators. And you can also stay engaged with your employees through this software.
Small Improvements
Small Improvements is best for small and medium sized businesses all over the world. They have several clients in the tech, designing, education, financial and health care industry.
This software offers you solutions that can be configured easily and can be rolled out pretty fast. One-on-one support, 360 degree feedback and perfect objectives and goals are some of the most noteworthy features of this software.
Impraise
Impraise offers effortless experience of appraisal and integrates the services into their People Enablement Platform. This helps them build an entire culture of constant feedback.
The software offers real time feedback on the activities and performance of the employees. It also offers tools to managers that they require for building highly engaged teams. With template and automatic reminders, life gets easier.
Synergita
This is yet another cloud-based performance appraisal software solution with the help of which organizations and companies can achieve high performance, save time, assure consistent development and also save money.
They have an extremely customized framework that lets companies automate the process of appraisal and workflow. This can facilitate and accelerate appraisal and employee engagement.
HubbubHR
This is perfect for the global mid-sized businesses that require HRIS solutions that work through different organizations.
HubbubHR brings simplicity to this complex world of enterprise software through a focus on impressive customer support and service. This is a software that can be deployed quickly for all levels of the HR community, managers, executives and employees.
PeopleGoal
PeopleGoal is a configurable and versatile performance appraisal software for the teams that have high growth rates. You can improve the performance of your team with OKRs, SMART goals, 360 degree feedback, reviews and one-to-one performance.
And you can also engage your employees with the best rewards, recognition, surveys and market news. You can properly handle your team members with core HR features that include asset tracking, absence management and onboarding.
BambooHR
They can boast of having served more than 10,000 customers and 1,000,000 employees. As long as software provider that powers the strategic evolution of HR is concerned, they happen to be a leader.
They offer a cloud-based solution that is not only affordable but also intuitive for growing companies to handle employee information.
Engagedly
This is a new-age performance appraisal software that brings about a change to the way performance appraisal software worked. They incorporate and simplify aspects of employee engagement into their process of review. You'll get 360 Feedback and constant reviews of performance.
UltiPro
This cloud-based UltiPro helps you ease off the work experiences of employees and also improve them. Companies can handle global employee data and processes with this software solution and make sure employees feel engaged as well as productive.
They help you deliver customized recruiting and onboarding experiences and guide your employees through the benefit choices.
Workday
Workday Human Capital Management assists managers and HR teams to obtain increased visibility within all workforce operations. It can prepare companies for expansion and growth.
The system lets users to build strong and sturdy teams of employees by locating the most skilled workers through their job profiles. Workday also helps companies manage their global teams from the time they're hired till the time they retire.
Zoho People
With its easy-to-use and intuitive software, you can easily handle employee attendance, time sheets and time off much more efficiently.
The software also lets you set up IP controls for employees to check-in and check-out. They can apply for leave and their time can be tracked directly via the mobile app.