Accounts Payable or Accounts Receivable (AP/AR) software is a sub-category of accounting software that concentrates on the AP and AR process.
These have been created to speed up and accelerate the processing of payment invoices and significantly reduce the chances of mistakes that are more in a paper or manual AP/AR process.
Accounts Payable Software for Small Business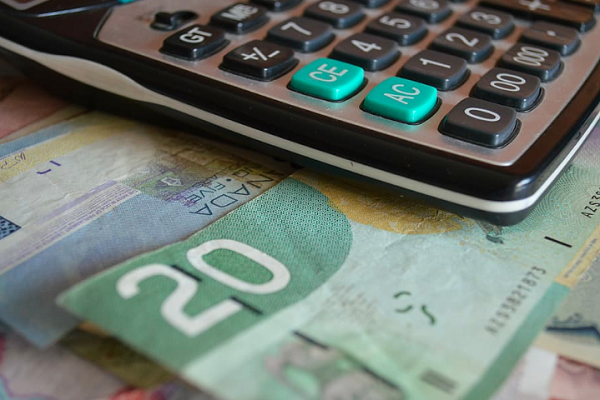 The key mechanism behind these software programs, whether accounts receivables or accounts payable is to automate things. When things are automated, this will include automatic processing of invoice, features like receipt capture and tracking measures. Here are the names of the best accounts payable software you can use.
Deskera ERP Software
Deskera ERP has been created to be an intuitive and powerful host of business solutions with just a single objective in mind, to make online transformation simple.
The transformation has to be economical and simple. This is why Deskera has been one of the most trusted users all over the world. They have unlocked the potential of more than 25,000 companies in 15 countries with their host of products.
Multiview Software
For companies that are looking forward for a solution that abides by their existing operations, Multiview provides a host of fiscal solutions. With this software, majority of the companies can gain visibility.
The solutions offered by Multiview have 14 modules that are deployed in different configurations, making it easier for companies in any industry.
NetSuite
NetSuite is an accounts payable business management software that can perform all sorts of CRM (Customer Relationship Management) and ERP (Enterprise Resource Planning) functions. This package has been designed for a wide range of industries.
They can integrate and incorporate with the back office of a company, their service and sales processes. NetSuite Financials comprise of applications for financial reporting, financial accounting and analytics.
FINSYNC
FINSYNC offers cash flow management services for multiple users in the cloud for small and medium sized businesses of the US.
The organizations can anytime upgrade from payments to bill pay, invoicing, payroll, time tracking, project tracking, accounting, reimbursement of expense, projection of cash flow and more. Users also obtain on-boarding free of cost and 1 hour of free assistance in a month.
AccuFund Accounting Suite Software
AccuFund is a digital financial and accounting reporting program that is created especially for the non-profit industry. AccuFund's accounting suite assists the non-profit companies and government agencies report expenses, funding sources and activities for both external and internal auditing and compliance.
This solution is there for both hosted deployment and on-premise model and you can use this software to serve companies that have few hundred users.
Sage Intacct Software
Sage Intacct offers cloud-based accounting and financial management software and is suitable for small and mid-size business organizations.
It offers operational insights, financial reporting and also has the capacity to automate the complicated financial procedures which are impossible to do manually. This effective financial management solution handles all core financials offers expert features.
Anybill
Anybill is an accounts payable software that came into existence in 2001 to change any AP transaction to automated solution.
It offers an easy automation infrastructure for maintaining your accounts payables and is a perfect fit for small and medium sized business firms. It also provides tax payment services for few of the biggest corporations of the world and includes plethora of industries.
AvidXchange
AvidXchange serves more than 5500 clients all over North America. They are a leader in this industry as they can best automate invoice and process payments for midmarket companies that span over several industries.
Industries include Financial Services, Real Estate, Construction and Energy. This company has been touted to be one of the fastest-growing private companies for the last 6 years. They have remained true to their competitive benefits.
FreshBooks
FreshBooks takes off billing from your hands and automates them. With FreshBooks, you can automate online payment (credit card and ACH), invoicing and also reminders for late payments.
This will prevent instances of falling delinquent on business payments. You can also boost productivity of your team, track project tools, files and conversations and log them for future use.
Striven
Striven is a cloud-based, one stop solution for business management. Right from the time you start using Striven, it is ready with all its features. It has fully integrated CRM, accounting, project management, inventory and human resource features.
For all your business accounting needs, this is the only software that you'll need. They are trustworthy with their more than 20 years of experience.
Plooto
Plooto saves you time by automating accounts receivable (AR) and account payable (AP) workflows. This software is trusted by several thousand accounting experts as it transforms AR and AP services and makes them streamlined, efficient and lucrative.
It offers 2-way sync with Xero and QuickBooks, automates payments and invoices and reconciles all your bookkeeping records.
Aplos
Aplos fund accounting is an accounting system based on cloud that is designed especially to cater to the needs of non-profit organizations like churches. You can reap their services on a stand-alone basis or within a combined suite with digital donation management, reporting functionalities and contribution management.
Tipalti
Tipalti is an efficient cloud-based accounting management solution which lets users automate the procedure of accounts payable.
You get to use plethora of features like automation of invoice, remittance of payment, tax calculations, management of regulatory compliance, management of suppliers and compromising payments.
Certify
Certify is a popular cloud-based expense and travel management software for companies of various sizes. This is the only software in the industry of expense management to offer automated expense reporting.
With the automatic expense report creation and mobile capacities, Certify keeps away the requirement of paper receipts or manual spreadsheets.
Account Mate Software
This one is a hybrid solution for accounting that caters to the small and middle-sized businesses and provides them with functionalities and tools.
With the help of these tools, you can handle all sorts of financial routines and procedures. The solution offers multiple modules that are tailored to meet the needs of specific businesses.