If you are a health care provider, the first priority is to take proper care of your patients. However, with the building up of other tasks like billing, scheduling things, handling paperwork, patient management can automatically become a secondary affair. Have you heard of patient management software?
Best Patient Management Software & System In 2020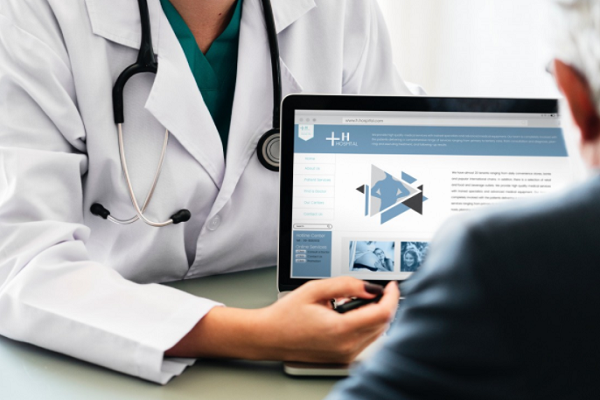 A patient management system is also called clinic management software, medical patient software or MPM (medical practice management software).
It is a number of effective automated systems that are designed to track information and details of the patient, diagnoses, interactions, prescriptions and encounters within a definite healthcare organization. If you feel intrigued to use one, here are your top 15 choices.
Simplex HIMES Software
Simplex HIMES is a cloud-based solution for medical practice management that helps clinics, hospitals, diagnostic labs and pharmacies to tackle the medical records of patients. It helps in booking appointments, monitoring plan treatment and drug inventory procedures.
Few other features comprise of radiology management, verification of data, point of sale, collection of feedback and managing custom consent forms.
NHCircle Software
NHCircle is another telemedicine solution that lets providers of health care register patients, book their processes, capture details and information on insurance and schedule timely follow-ups.
It allows doctors to check appointment calendars, generate ePrescriptions, set video consultations, request diagnostic tests and send emails and SMSs.
AdvancedMD
AdvancedMD is a unified host of software solutions that is specifically designed for physical therapy, mental health and medical organizations.
The main features include management of medical practice, medical billing, electronic health records, patient engagement tools, reputation management, telemedicine functionality, handling patient charts, financial analytics and reporting business intelligence.
AthenaHealth EHR
AthenaHealth has been deemed to be one of the best in the field of patient management software in 2020. It offers cloud-based services for revenue cycle management, electronic health records, medical billing, care coordination, patient engagement and population health management. They are presently working with more than 160,000 providers.
DrChrono EHR
DrChrono EHR is a patient management software that is compatible with your iPad and iPhone. This is a platform for medical billing and it lets healthcare providers to handle intake of patients, clinical charting, patient care, management of revenue cycle and billing.
They have personalized medical forms, scheduling tools, e-prescribing and carries forth real-time patient eligibility checks. They even have a dedicated DrChrono app.
Kareo Medical Billing
Kareo is a practice management and medical billing solution that is used by physicians and medical health providers all over the US. This is a system that is ideal for billing companies and smaller firms.
With this patient management solution, practitioners can schedule their patients, handle all the ones with delinquent accounts, confirm their insurance policies and handle the process of debt collection. The software also stores documents of patients and develop their personalized reports.
Kareo Clinical EHR
Kareo is a web based EHR that is used by thousands of physicians and health care providers all over the US. This is a system that is perfect for the small sized medical and billing companies.
With this software, practitioners can schedule the patients, handle all the delinquent accounts, and confirm insurance policies and also the collection process. You can also develop customized reports and store patient documents.
PrognoCIS by Bizmatics Software
PrognoCIS EHR is a rather new provider but they have gained great reputation within few years due to their awesome interesting features. This package provides you with an entire suite of desirable functions and features.
PrognoCIS offers a cloud-based solution and it complies with the US government and CMS standards. PrognoCIS provides you with a platform of mature and stable features and modules. They discover a tailor-made EHR workflow with rich content for hospitals and clinics.
Halemind
Halemind is an ingenious, popular and leading software that is linked with the electronic health record system. It offers actionable, insightful and focussed information and data.
This software also has features like case management, asset management, practice management, audit trial, training management, patient information management, inventory management, barcode integration, appointment management etc.
AllegianceMD
AllegianceMD is a cloud-based medical patient management system which is designed to serve the requirements of medium sized and small health care providers.
This solution comprises of practice management functions for scheduling and billing and a proper electronic medical record. Few other capabilities include claim management, e-prescribing and a reporting system. Patients fill their demographics and history online.
CareCloud Charts
CareCloud Charts is a combined electronic health recording EHR solution that offers various benefits of practice management, EMR and medical billing services.
This solution helps the physicians to streamline different clinical operations and make sure the workflow goes paperless. They also offer comprehensive tools to offer better care for patients and proper practice management.
eClinical Works
eClinicalWorks is an integrated EHR (Electronic Health Record) and practice management software that offers technology through each step of delivering patient care.
Physicians and medical health practitioners can get easy access to features that include TeleVisits, patient engagement, population health data, customizable reminders, healthcare analytics and messaging campaigns.
Euclid
Euclid is yet another medical management solution that assists healthcare and hospital providers to combine different clinical operations like scheduling claims, processing them, handling billing and payments and lot more.
It has got a rapid administrative dashboard through which professionals can get insight into remittance breakdown, patient visits and receiving of payments.
AntWorks Healthcare
The wide array of healthcare solutions offered by AntWorks includes financial, clinical and administrative tools for the medical providers in an array of specialities.
It is best suited for larger practices and physicians and it can be installed on the server of a practitioner or even hosted remotely. They support claim processing, charge entry, denial management, and credentialing and revenue management.
Aprima EHR
Aprima EHR is designed to offer benefit of mobile hardware that includes Aprima Mobile smartphone app for touchscreens, tablets and smartphone devices.
This is suitable for physicians in primary medical care and they have already served more than 70 specialties. It can adapt to the workflow of the physician. This software also has replication technology to allow users work from any place and at any time.