Advertising agency software is specially created for ad agencies that are interested in taking their productivity and client service to the next level. This is the best possible solution for a marketing agency that is in dire need of proper and successful client service.
Top Advertising Agency Software's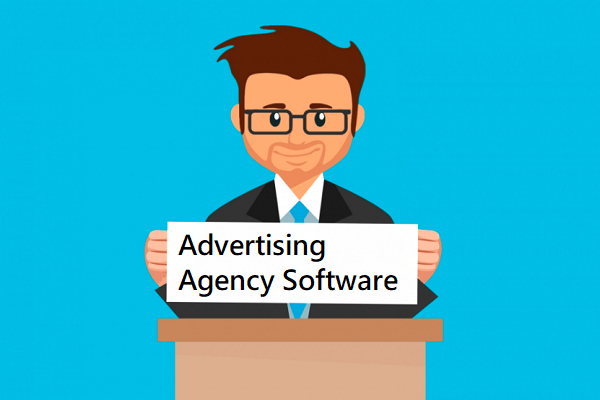 Running a marketing agency without investing in one of the latest advertising software solutions is almost an impossible feat.
If you have long been looking for a secured, user-friendly, comprehensive and affordable project management software, you're at the right place. Advertising software is a rather dire necessity and hence we've compiled a list of the names of all the best 15 advertising agency software.
Improvado
Improvado is an agency software tool that assists agencies in receiving all their data into a single place with automated reports and clients dashboards. This is one of the best software solutions for marketing agencies.
For effortless agency reporting, you have to check out the Agency Commend Center. This platform is focused on the dilemma of marketing and it will connect to any platform that you may need. It has got an extremely intuitive and simple platform.
Workamajig
Workamajig is one of the most popular software programs in the market that helps in handling projects for marketing teams, boosts collaboration and improves efficiency.
Previously, it was called Creative Manager Pro as you can always personalize this according to the needs of the organization. You can help creative groups like advertising and the best thing about this software is that several advertising agencies can use this all over the globe.
Wrike
Whatever may be your tasks on advertising, you can be assured that your job will become more effective once you start using Wrike. This is one of the most efficient project management software that offers total visibility and huge control over official tasks.
This company was established in the year 2006 and since then, they've been serving several advertising firms. Document management, campaign management and collaboration are few of the features.
GrowthBar
GrowthBar is the number 1 SEO tool for growth agencies and marketers. It is a simple chrome extension that offers you immediate access to crucial data points on any website and unlocks the keywords and growth channels for which you're working. There are millions of keyword suggestions, Google Ads and backlinks at your fingertips.
Mavenlink
Mavenlink is a great software for collaboration of your team and project management. It offers you a powerful host of tools assist a marketing agency in streamlining the processes. Project management, resource management, team collaboration, business intelligence and project accounting are few of the key features.
Metadata
This is one of the most reputable and the only AI supported campaign execution platform that has long been helping the business-to-business companies.
It is never an easy job to create pipelines and it is also important for having knowledge on the part and parcel of marketing mix that work and also those that don't. You can execute several advertising campaigns within a very short time.
Scoro
Scoro is an all-encompassing extensive business management software that consultancies and agencies love all throughout the globe.
This software combines CRM, project management, reporting, billing all in a single place. With Scoro, you can run your business as efficiently and smoothly as you can, from billing to outright sales. This company has been listed in the Technology Fast 50 list by Deloitte.
Monday
Monday is one of the most famous management solutions utilized by different types and sizes of agencies. Although it is not as deep as the other management services but as it has a dearth of advanced features, it makes up by being reasonable and user-friendly.
If you have a medium sized business looking forward for a solution to bring all processes together, you can seek help of this software Monday.
ProofHub
ProofHub is a step ahead from the above mentioned software, Monday. This software comes at a higher price and is bestowed with extra features.
It is a sturdier option than Monday and there are more tools to integrate and combine all your clients into the workflow. With ProofHub, you can exercise full control on who can see the data and which IP address to restrict.
AgencyHub
This is a great software for team collaboration and project management. If you ask experts about which is the best advertising agency management software, they will probably recommend you about AgencyHub.
This is the most complete and powerful software and it is free to use. You can choose a suitable plan as per the requirements of your small marketing agency.
Brightpod
Brightpod is a web-based management software for advertising marketing agencies and several other creative teams. The company's main objective was to design a software that is not just useful but also easier for teams to use. The interface offers a great overview of all the projects that are in progress.
Quantcast
If you wish to prove the insights that are driven by artificial intelligence (AI) on the audience, you will need the services of Quantcast.
Quantcast is deemed to be the leader of AI technology and those applications which are fit for publishers, agencies and brands. They are a company that is also famous in AI-driven real-time advertising too.
NetSuite
Oracle NetSuite Global Business Unit was the main stalwart behind the Cloud Computing revolution that had started in 1998. NetSuite offers a host of cloud-based financials, HR, enterprise resource planning and it is an omnichannel commerce software that runs in more than 100 countries.
RoboHead
RoboHead is designed especially for creative teams and in-house marketing. It is an all-in-one solution that lets your advertising team focus their energy and time on the vital tasks at hand and lets you handle costs and time at the backend.
Admation
Admation helps you in adapting a smarter approach towards advertising and marketing. They have a complete solution for any ad agency that looks for streamlining their workflow and handling the assets and resources of their company.